Planet Ark News
Planet Ark Latest Stories »
Sign up to our monthly newsletter for fun, free eco living tips
Planet Ark is all about creating positive environmental actions, for everyone – but especially for you. And the easiest way to learn about those actions is to subscribe to one or more of our e-newsletters.
Whether you're looking for positive inspiration at home, at work or in the community you'll find something in our suite of e-newsletters. The newsletters include new trends, tips and tricks, special features, and promotions and competitions - all designed to make your life a little greener.
Sign up to one or more of the newsletters here.
Privacy Statement: Email address and other information collected on this form is for use only by Planet Ark for the purpose of sending our newsletters to subscribers. No information is shared with any other group or organisation.
Latest Stories
Date: 14-Jun-13
Author: Janet Sparrow
'Cartridges 4 Planet Ark' resource recovery partner, Close the Loop, has been honoured with a gold award in the 25th DuPont Awards for Packaging Innovation in the US.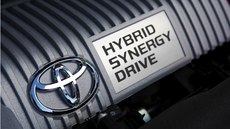 Date: 13-Jun-13
Author: Zo Zhou
Congratulations Toyota for maintaining their #1 spot in the Best Global Green Brand rankings for the third year running! Toyota Australia are not only the main partner of National Tree Day - Planet Ark also endorses their Hybrid Synergy Drive technology. Find out more about the technology...
Date: 12-Jun-13
Author: Zo Zhou
A preschool, primary and high school taking part in Schools Tree Day will WIN the makings of a spectacular vertical garden (valued at $500). Students will be able to plant a year round "living wall" with native plants, vegies and/or herbs. All they need to do is show us how they Get Outside and Grow! Enter now...
Date: 11-Jun-13
Author: Ryan Collins
The winner of our guessing comp has been announced. Find out who won and just how many cartridges it takes to make an eWood table...
Date: 05-Jun-13
Author: Ryan Collins
Australian businesses throw away over 1 million tonnes of food waste per year. With the theme for today's World Environment Day being Think Eat Save, check out the good work being done to reduce food waste and what businesses can do to help...
Date: 04-Jun-13
Author: Zo Zhou
The Aware Sensitive range has been endorsed by Planet Ark for being kind to the earth, but it is also now also approved by the National Asthma Council Australia's Sensitive Choice program. To celebrate, Aware are offering a special discount to help asthma sufferers try a safer greener cleaner that is just as good for people as it is for the planet. Claim your voucher...
Date: 03-Jun-13
Author: Ryan Collins
Celebrate innovation, commitment and creativity. Find out how to nominate your organisation, yourself or someone else...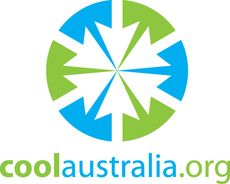 Date: 29-May-13
Author: Zo Zhou
Make learning about our natural world exciting, while making your role easier. Leverage free engaging curriculum aligned Schools Tree Day educational resources that can be taken straight into the classroom!
Date: 29-May-13
Author: Zo Zhou
Join Planet Ark's pledge to plant the 20 million seedling since National Tree Day began. Register your environmental commitment and take part in the country's largest community tree planting and nature-care event. Individual actions when multiplied can make an exponential difference to the planet. You can make a world of difference.
Date: 27-May-13
Author: Ryan Collins
In a bid to target waste operators hiding contaminated waste in landfill the NSW EPA has appropriated documents and computers from three companies. Read on...
Date: 24-May-13
Author: Ryan Collins
Nominations close 31 May for the Leadership Awards for Local Government and Industry, celebrating compost innovation and soil improvement. Find out how to nominate...
Date: 17-May-13
Author: Chris Philpot