Planet Ark Stories and Ideas
Planet Ark Latest Stories »
Sign up to our monthly newsletter for fun, free eco living tips
Planet Ark is all about creating positive environmental actions, for everyone – but especially for you. And the easiest way to learn about those actions is to subscribe to one or more of our e-newsletters.
Whether you're looking for positive inspiration at home, at work or in the community you'll find something in our suite of e-newsletters. The newsletters include new trends, tips and tricks, special features, and promotions and competitions - all designed to make your life a little greener.
Sign up to one or more of the newsletters here.
Privacy Statement: Email address and other information collected on this form is for use only by Planet Ark for the purpose of sending our newsletters to subscribers. No information is shared with any other group or organisation.
Latest Stories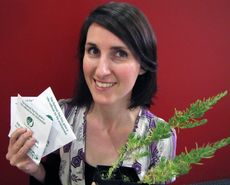 Date: 18-Jul-14
Author: Damian Dabrowski
South Australian environmental organisation, Trees For Life (TFL), is asking residents to get down to one of 116 Foodland stores and buy a National Tree Day planting kits for just $1.
Date: 17-Jul-14
Author: Marty Middlebrook
Bunnings Warehouses across the country (excluding South Australia) will be offering workshops on how to plant, care and maintain native trees the weekend of Tree Day (26 -27 July). Kids with little green thumbs will learn to plant and decorate gardening pots with recycled materials.
Date: 14-Jul-14
Author: Ryan Collins
What is the hot button issue for Australians seeking recycling services? This report highlights the individuals or groups taking responsibility for recycling particular materials and is a powerful indicator of the types of options being sought by Australians.
Date: 03-Jul-14
Author: Ryan Collins
May's monster month of collections was the biggest ever for 'Cartridges 4 Planet Ark'. On top of that we've just hit 25 million cartridges recycled since the program began. Find out what this milestone means for the environment.
Date: 01-Jul-14
Author: Planet Ark
Nature Kids is an enlightening documentary about the connection between kids and nature, and the positive effects of children playing in and learning about nature.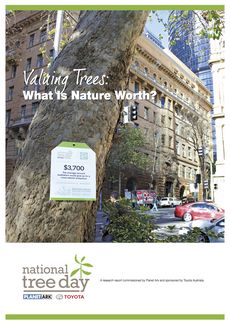 Date: 24-Jun-14
Author: Marty Middlebrook
Planet Ark launched a Tree Give Away at Customs House in Circular Quay where Planet Ark have created an urban jungle to promote our research report: Valuing Trees
Date: 23-Jun-14
Author: Ryan Collins
Do you have medicines at home or work but have no idea what they're for? Perhaps they're out-of-date or simply unwanted? With more then 500 tonnes of medicine finding its way in waterways and landfill each year its correct disposal is both a human health and environmental issue. So what should you do? Find out more...
Date: 23-Jun-14
Author: Jess McCallum
Site coordinators are the heroes of National Tree Day. Organising thousands of events across the country, they bring the event to life and enable communities nationwide to experience the joy of planting and participate in greening up their local environment. But it's not all giving - there's a lot to be gained from being one of these superstars. We stopped by to chat to Wendy May from the Noosa & District Landcare Group, who tells of her experience - and why you should become one this year, too. Find out more...
Date: 23-Jun-14
Author: Jodie Lewin
How much more would you be willing to pay for a home in green leafy neighbourhood? Well if you're like most Aussies you'd be happy to pay quite a bit. To launch July's National Tree Day Planet Ark has released the Valuing Trees: What is Nature Worth? report that reveals fascinating information on the value of nature at home, at work and at school. Find out more...
Date: 23-Jun-14
Author: Marty Middlebrook
2 Million Trees Victoria are again supporting Victorian schools and community groups for Tree Day this year
Date: 23-Jun-14
Author: Ryan Collins
Could you guess how many toner cartridges are needed to make 1 km of TonerPave road? The winning schools had the closest guess in each of their states. Find out who won and what the magic number was...
Date: 20-Jun-14
Author: Marty Middlebrook
Enter Planet Ark's Schools Tree Day Competition and your school could win an amazing schoolyard garden and a once-in-a-lifetime visit by dirtgirl, ABC4Kids TV sensation.