Planet Ark Stories and Ideas
Planet Ark Latest Stories »
Sign up to our monthly newsletter for fun, free eco living tips
Planet Ark is all about creating positive environmental actions, for everyone – but especially for you. And the easiest way to learn about those actions is to subscribe to one or more of our e-newsletters.
Whether you're looking for positive inspiration at home, at work or in the community you'll find something in our suite of e-newsletters. The newsletters include new trends, tips and tricks, special features, and promotions and competitions - all designed to make your life a little greener.
Sign up to one or more of the newsletters here.
Privacy Statement: Email address and other information collected on this form is for use only by Planet Ark for the purpose of sending our newsletters to subscribers. No information is shared with any other group or organisation.
Latest Stories
Date: 25-May-15
Author: Chris Philpot
If you were told that wood could be used to build skyscrapers would you think it was crazy! Well, it's true - a new type of engineered wood, called cross-laminated timber (CLT) has the ability to replace concrete and steel providing a whole range of benefits.
Date: 25-May-15
Author: Ryan Collins
Channel 7 News recently reported on the innovation of TonerPave, a road base made with recycled toner from 'Cartridges 4 Planet Ark'. You can check it out here.
Date: 21-May-15
Author: Ryan Collins
If you're one of the first 200 schools to enter our 'Cartridges 4 Planet Ark' and Officeworks Schools Competition, you will automatically receive 50 rulers made from recycled cartridges! We're also giving away $1,000 worth of eWood Garden Beds to one lucky school. All school staff need to do is tell us why it is important for your school to recycle cartridges by filling in the online entry form. Our favourite answer wins!
Date: 20-May-15
Author: Zareh Tahjian
With fashion flying all over the place, it's a great time to think about your wardrobe. What's in there? What can you reuse, recycle or donate and where are the best places to take them?
Date: 20-May-15
Author: Zareh Tahjian
If your household is like most Australian homes you recycle diligently. But how much do you think you could recycle in one four-hour period?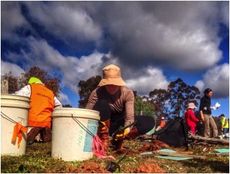 Date: 14-May-15
Author: Claire Grant
Planet Ark is celebrating 20 years of planting trees this year and once again we are asking Australians to volunteer as a site coordinator for National Tree Day on Sunday 26 July and Schools Tree Day on Friday 24 July.
Date: 12-May-15
Author: Claire Grant
This coming Saturday 16th is a great opportunity to recycle that old computer that's taking up space in the cupboard or that clunky old TV that's filling up the shed.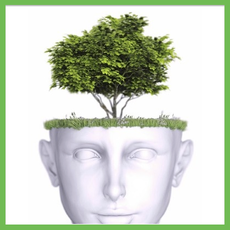 Date: 12-May-15
Author: Claire Grant
Learn why time in nature is critical for learning and development in children and teens. Find out how to create nature-rich learning environments. Hear from like-minded teachers and receive practical advice on how to implement nature-time and sustainability practices into your daily teaching and learning programs.
Date: 11-May-15
Author: If your business produces something that is put into a bottle, tub, box or bag, we have a new tool that allows you to assess whether that packaging is recyclable in Australian kerbside systems
Date: 11-May-15
Author: Chris Philpot
If your work is using high recycled content paper, congratulations! If not, take a few minutes to find out about a new recycling plant that makes it easier than ever to have a positive local impact.
Date: 11-May-15
Author: Are you a mobile phone hoarder? Are there other hoarders at work? Our friends at MobileMuster are calling on you to come clean in time for World Environment Day on 5th June and become a recycling champion.
Date: 07-May-15
Author: Emily Donnelly
If you love and cherish a mum like mine, then look no further than these simple gift ideas for Mothers Day 2015.