Planet Ark Stories and Ideas
Planet Ark Latest Stories »
Sign up to our monthly newsletter for fun, free eco living tips
Planet Ark is all about creating positive environmental actions, for everyone – but especially for you. And the easiest way to learn about those actions is to subscribe to one or more of our e-newsletters.
Whether you're looking for positive inspiration at home, at work or in the community you'll find something in our suite of e-newsletters. The newsletters include new trends, tips and tricks, special features, and promotions and competitions - all designed to make your life a little greener.
Sign up to one or more of the newsletters here.
Privacy Statement: Email address and other information collected on this form is for use only by Planet Ark for the purpose of sending our newsletters to subscribers. No information is shared with any other group or organisation.
Latest Stories
Date: 18-Aug-15
Author: Emily Donnelly
How many times a week does Planet Ark help you out? We created this ad to sum up what we're all about...Enjoy
Date: 14-Aug-15
Author: Chris Philpot
Wellington Shire Council in eastern Victoria has become the second local government area in Australia to adopt a wood encouragement policy. The policy encourages the use of wood as the preferred material for construction and fit out of council buildings where appropriate.
Date: 10-Aug-15
Author: Brad Gray
A small change to the packaging of tea bags helped Unilever eliminate 28 tonnes of waste heading to landfill.
Date: 30-Jul-15
Author: Ryan Collins
Do you work for one of the many schools, councils or businesses that have an aim of reducing their energy related carbon emissions but find the up front costs are proving too difficult to overcome? Then Planet Ark Power may be just what you're looking for. Designed specifically for medium-sized organisations it enables the installation of roof-top solar panels with no up front costs. And lower annual power bills.
Date: 29-Jul-15
Author: Ryan Collins
Fear is a great motivator right? It's used to motivate action in public health and driving campaigns as well as to sell lots of products like security equipment. Many people would argue that the most fearful issue we are facing, as a society, is environmental destruction and climate change.
Date: 28-Jul-15
Author: Ryan Collins
The average Australian works 40 hours a week. How they feel while they are at work, therefore, has a big impact on how they feel during the other parts of their life. Being content and happy at work depends on a number elements and one of those, surprisingly, is nature. Here are 4 ways to grow nature time and happiness at work.
Date: 21-Jul-15
Author: Emily Donnelly
Aussie legend Jimmy Barnes is best known for the time he spends on stage belting out classic rock songs. Find out what else he does in his spare time!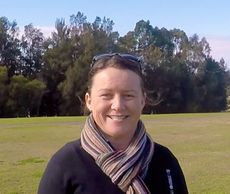 Date: 17-Jul-15
Author: Emily Donnelly
We think it's pretty amazing that National Tree Day has reached its 20th year. But what's even more amazing is that some site coordinators, like Rae Broadfoot of the City of Sydney, have been there from the very beginning.
Date: 17-Jul-15
Author: Emily Donnelly
How would you like to be in the running to win a #GreenBalloon prize worth $1000 with your family and experience the great outdoors like never before?
Date: 17-Jul-15
Author: Emily Donnelly
Aussie legend Jimmy Barnes is best known for the time he spends on stage belting out classic rock songs. These days, there's nothing he likes better than spending time in the country with his grandkids.
Date: 14-Jul-15
Author: Ryan Collins
The Australian Battery Recycling Initiative (ABRI) has called on Environment Minister Greg Hunt and all state and territory Ministers to make a strong commitment to battery stewardship when they meet in Melbourne on 15 July. Broad stakeholder support for a national collection and recycling scheme for handheld batteries has reached an all-time high.
Date: 09-Jul-15
Author: Ryan Collins
The Australasian Waste and Recycling Expo 2015 is on next month providing an important forum for industry networking, innovations and insights. And we have an exclusive discount offer to the event.