Planet Ark Stories and Ideas
Planet Ark Latest Stories »
Sign up to our monthly newsletter for fun, free eco living tips
Planet Ark is all about creating positive environmental actions, for everyone – but especially for you. And the easiest way to learn about those actions is to subscribe to one or more of our e-newsletters.
Whether you're looking for positive inspiration at home, at work or in the community you'll find something in our suite of e-newsletters. The newsletters include new trends, tips and tricks, special features, and promotions and competitions - all designed to make your life a little greener.
Sign up to one or more of the newsletters here.
Privacy Statement: Email address and other information collected on this form is for use only by Planet Ark for the purpose of sending our newsletters to subscribers. No information is shared with any other group or organisation.
Latest Stories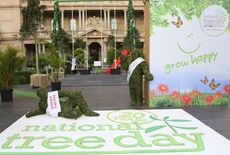 Date: 08-Jul-15
Author: Emily Donnelly
Last Thursday, Planet Ark and Toyota hosted the Grow Happy event, which saw the creation of a nature playground right in the heart of the concrete jungle that is Sydney.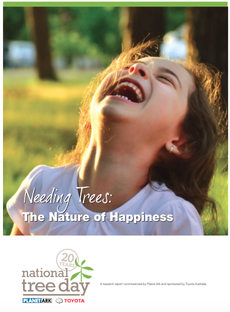 Date: 01-Jul-15
Author: Emily Donnelly
When was the last time you got outside and did something fun? Statistics show that only one in ten children today play outdoors more often than indoors.
Date: 01-Jul-15
Author: Ryan Collins
If you're processing or storing waste in NSW, don't get caught out by the 1st August deadline. Find out more.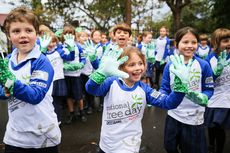 Date: 29-Jun-15
Author: Planet Ark
Planet Ark and sponsor, Toyota Australia, have constructed a nature playground on the forecourt of Customs House at Circular Quay!
Date: 25-Jun-15
Author: Ryan Collins
MobileMuster and Able Australia as part of Deafblind Awareness Week (20-27 June) are urging people to support Australia's deafblind community by donating their unwanted working smartphones* (including batteries and chargers) before 31 July 2015.
Date: 24-Jun-15
Author: Emily Donnelly
When James saw an old mirror sitting on the street he knew he had to take it home and up-cycle it into a beautiful decorative piece.
Date: 24-Jun-15
Author: Claire Grant
Australians send a million tonnes of plastic waste to landfill each year, which isn't very sensible! A few Planet Ark staff members are taking on Plastic Free July and have provided some tips on making it a success.
Date: 24-Jun-15
Author: Emily Donnelly
It's often said that kids are our future. Fortunately many of them are thinking creatively about how we can all live more sustainably.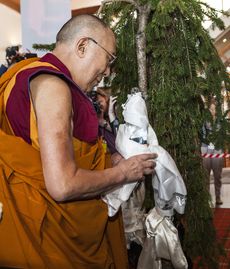 Date: 10-Jun-15
Author: Emily Donnelly
"Happiness is not something ready-made. It comes from your own actions"- His Holiness the 14th Dalai Lama.
Date: 28-May-15
Author: Emily Donnelly
Each year, we at Planet Ark receive thousands of enquiries from Australians wanting to know how they can recycle their e-waste. Is there a pick up service? Can I put my TV on the street? What about DVD players, are they accepted? Well, we're here to answer those questions and bust a few of myths so you know exactly what to do with your old electronics.
Date: 28-May-15
Author: Claire Bell
During much of the 20th century, asbestos was considered a wonder-product and helped improve the performance of building materials, but would you know what to do if you found it in your house today?
Date: 28-May-15
Author: Chris Philpot
"As a new homeowner, I like to dabble in a bit of DIY. And my little son is always there to offer a helping hand," says Chris Philpot, our Paper and Wood Campaign Manager.