Planet Ark Stories and Ideas
Planet Ark Latest Stories »
Sign up to our monthly newsletter for fun, free eco living tips
Planet Ark is all about creating positive environmental actions, for everyone – but especially for you. And the easiest way to learn about those actions is to subscribe to one or more of our e-newsletters.
Whether you're looking for positive inspiration at home, at work or in the community you'll find something in our suite of e-newsletters. The newsletters include new trends, tips and tricks, special features, and promotions and competitions - all designed to make your life a little greener.
Sign up to one or more of the newsletters here.
Privacy Statement: Email address and other information collected on this form is for use only by Planet Ark for the purpose of sending our newsletters to subscribers. No information is shared with any other group or organisation.
Latest Stories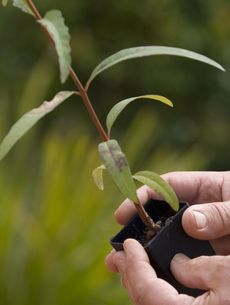 Date: 05-Jun-09
Author: Michelle Cook
Registration lines are now officially open and the race is on to recruit volunteer site coordinators for National Tree Day!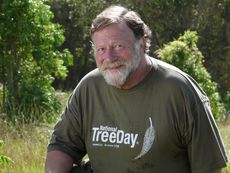 Date: 05-Jun-09
Author: Michelle Cook
This World Environment Day, Australian film and television actor and National Tree Day Ambassador, Jack Thompson, is urging all Australians to join Planet Ark's tree-planting revolution as National Tree Day volunteers.
Date: 26-May-09
Author: Amy Nancarrow
Planet Ark is keen to hear your feedback on our RecyclingNearYou.com.au website. Australian residents go into the running to win a subscription to G Magazine!
Date: 19-May-09
Author: Caroline Jones
From mulch to manpower, Planet Ark receive wide ranging and varied offers of help for National Tree Day sites.
Date: 14-May-09
Author: Amy Nancarrow
The CitySmart Home Service rebate enables residents of Brisbane City to reduce their home greenhouse gas emissions by improving water and energy efficiency as well as lower the cost of energy bills for free.
Date: 14-May-09
Author: Amy Nancarrow
Brisbane City Council's $400 solar hot water rebate program ends 30 June 2009. Check out the program to see how you can make significant savings on your electricity bill as well as reduce your carbon emissions.
Date: 13-May-09
Author: Amy Nancarrow
Even more food is set to be diverted from landfill into community meals as Safeway in Melbourne joins the FareShare program.
Date: 12-May-09
Author: Michelle Cook
Planet Ark welcomes back Jamie Durie, Shelley Craft and Ranger Stacey as Ambassadors for this year's National Tree Day campaign.
Date: 12-May-09
Author: Michelle Cook
Planet Ark is calling on Australians to help it start a tree planting revolution by registering as volunteer Site Coordinators for National Tree Day. Volunteers that take part have the opportunity to teach future generations how to care for and preserve Australia's native environment.
Date: 05-May-09
Author: Amy Nancarrow
The City of Melbourne Community Services Grants Program is funding Community Action on the Environment in the categories of are greenhouse, water, waste and recycling and green spaces.
Date: 05-May-09
Author: Amy Nancarrow
Owner occupiers, landlords and tenants may be eligible for Federal Government rebates for ceiling insulation and solar hot water systems.
Date: 03-May-09
Author: Michelle Cook
Discarded plastic bags are injuring and killing wildlife and need to be banned.